The nicest switch is which you can´t see
Even the furniture can be a controller of your home. Loxone Touch Surface control as the same as Loxone Touch but it can be placed where ever you would like. For example under the kitchen workpad, table in the living room or outside next to the pool. – you can control your home as you would like.
With unique features that allow mounting under stone, wood, glass or ceramics, you can connect the Touch Surface to a variety of locations in your home:
Whether your hands are wet or dirty, you can easily control lighting, shading, or music.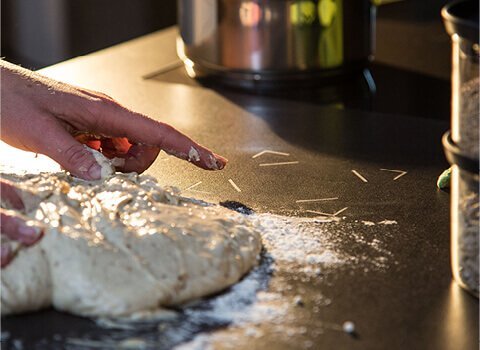 You can make from your table in the living room an control element of your house. It´s not that big task enough to click on the right place of the desk and you can control whatever you would like.
Every surface, different materials everything could be as a controling element for the smart home. For example concrete wall in the living room or tiles in the bathroom.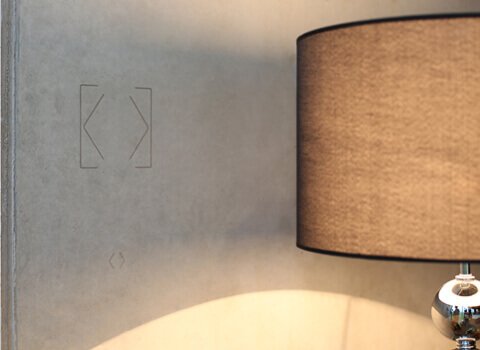 There are almost no limits to the area of ​​application of our Touch Surface. Be creative and control your smart home wherever you want.
Functions on many different materials
Thanks to Touch Surface you can control you home wherever you want from. We guarantee correct functionality on wood, stone, ceramics or glass with a thickness of 1 to 30 mm.