Controling never been elegant like this
Loxone Smart Home knows itself what to do. However, you always have the opportunity to change thoughtful processes manually. Fasten the wall holder for iPad 9.7 "to your favorite location and create a unique control panel that will impress everyone.
Great quality and minimalistic design
Our wall-mounted holder was made from a quality aluminum even if you choose a silver or anthracite option you never make a mistake.
Thin
The width of only 10.5 mm makes our holder one of the thinnest and most elegant in the world.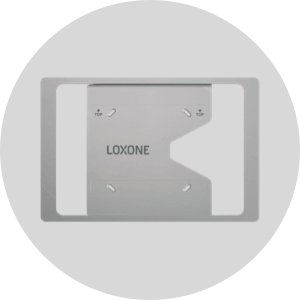 Design
High-quality aluminium with a matte anodized finish makes this bracket a truly exclusive product.
Magical
The charging cable can be brought from the wall so it remains completely invisible.