We have prepared a series of four articles for you so that you can get a better idea and understanding of how a truly intelligent home should be working, even in cases where the occupants of the house are not in its rooms or when they are sleeping.
In this article, we will go through the first phase of the day in a modern household in detail. This is "Waking up."
Wake-up is set to 6:30 am. It's 5:30am in the morning. To reduce energy costs and ensure an ideal temperature for sleep, the mode is automatically active at night, where the temperature in the rooms is reduced. In the rooms which are not used during the night, the heating is switched off. The system knows how long it takes to heat rooms due outdoor temperature and at what time the occupants of the house get up. The electrothermal heads that control the heating are opened gradually so that the house is heated by a specified time.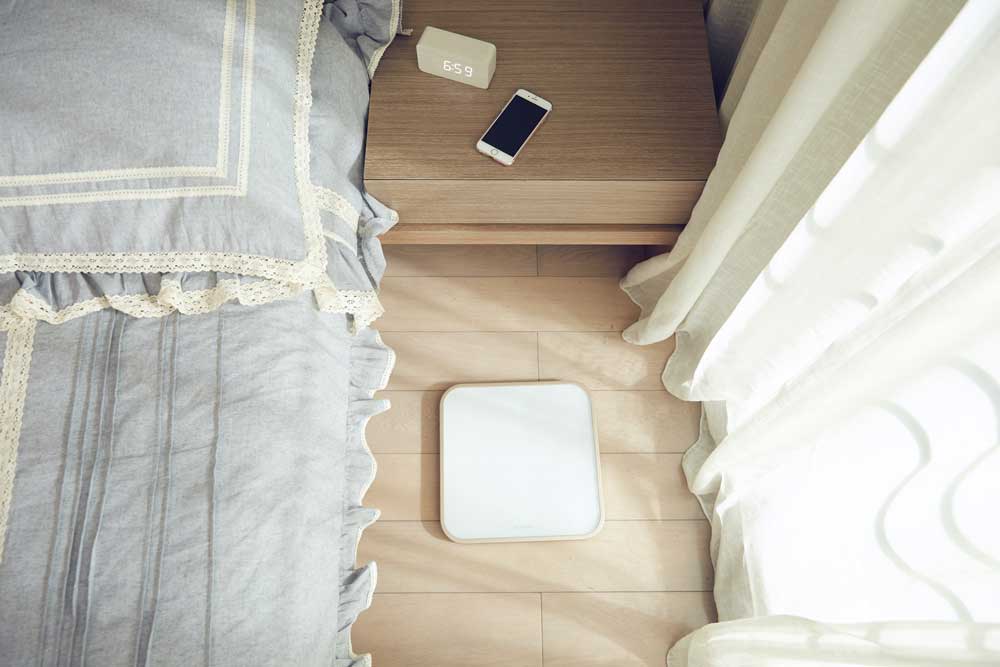 At 6:00am by turning the slats, the intelligent shading will ensure that enough light gets in to the bedroom and the sun's rays provide a natural awakening. If the room is not located on the east side, lighting can be used instead of shading. The system turns the lights on to the lowest level and increases the brightness of the lighting in direct proportion to time. At 6:10 the multimedia system is activated. A favorite song starts playing, which replaces the annoying alarm clock, the volume starts at the lowest and it´s gradually increased. At 6:15 the user got up and followed the morning hygiene in the bathroom. Underfloor heating has been active for some time and the floor is heated.
Pohybový senzor zaznamená pohyb v kúpeľni. Na základe tohto signálu a času je aktivovaný svetelný režim, v ktorom je zapnuté tlmené žlté svetlo, ktoré postupne zvyšuje svoju intenzitu. Po kliknutí na vypínač pri umývadle môže užívateľ prepínať svetelné režimy, čím si nastaví svetlo podľa svojich preferencií.
Zdroj: Návrh a konfigurácia inteligentnej elektroinštalácie použitím systému Loxone (Ortuta, 2020)
In the next article, we will describe the second phase of the day in a modern home, which is "Daytime". We describe the behavior of a modern home in the case when residents are out from home,  at work or in the school.